Updated for 2020. When choosing a 529 college savings plan, you can open a 529 plan from any state. However, each state can vary widely in what they offer in terms of tax deductions and/or matching grants. 16 states offer no tax break on contributions and 7 states give you the same tax benefit no matter which 529 plan you pick. The remaining 27 states and DC do offer some sort of tax benefit, so you'll have to weigh your in-state benefits against the superior investment options from an out-of-state plan.
Morningstar has just published Does Your State's 529 Plan Pay for Itself?, which included a state-by-state summary of the tax benefits.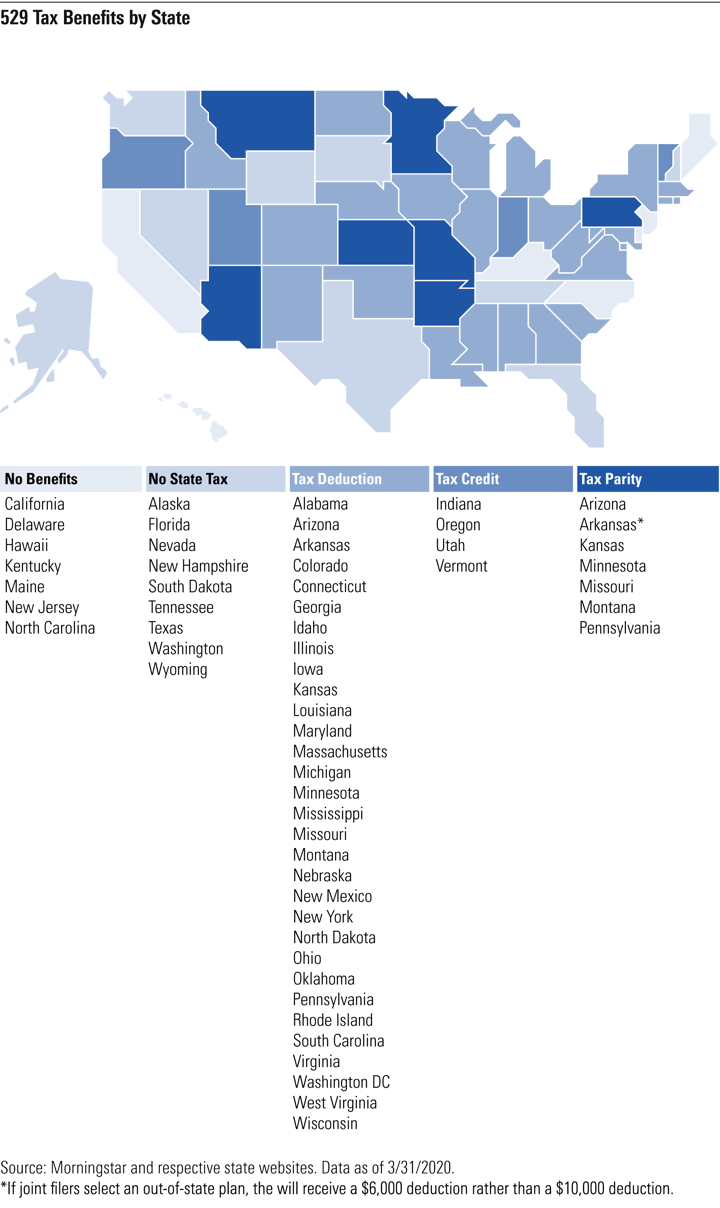 You can get even more details by downloading their updated Annual 529 College-Savings Plan Landscape (does not include new ratings). They also quantify the size of each state's tax benefit by calculating how many years of investment expenses it offsets for a theoretical household with a $60,000 income.
Our research finds that more than half of states' tax benefits cover a direct-sold plan's expenses for more than a decade, during which time families essentially receive free investment management. Impressively, nine states offer tax benefits generous enough to cover the cost of their direct-sold plan for all 18 years.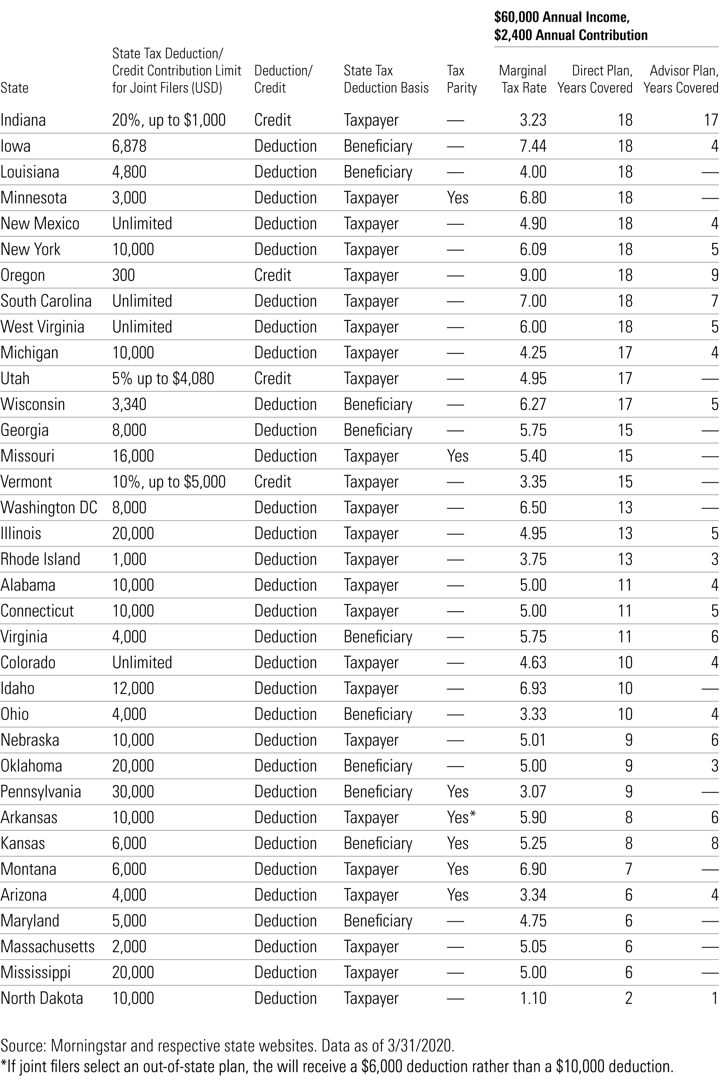 If you really like another state plan, you can look into their "recapture" rules as to what happens if you roll over your assets to another state plan later down the road after your initial contribution. Sometimes you can wait out the recapture period and then roll funds over to a better state 529 plan for free (up to once every rolling 12 months).
Again, if your state has no special tax break or it does "tax parity" – meaning it offers the same tax benefits for any 529 plan – then I would simply choose from this list of best nationwide 529 plans. I personally invest in the Utah My529 Plan for my children due to their DIY glide path feature and DFA fund access, but my second choice would be the Vanguard Nevada 529 Plan if you want something that is more "set-and-forget", especially if you already have other accounts at Vanguard.
"The editorial content here is not provided by any of the companies mentioned, and has not been reviewed, approved or otherwise endorsed by any of these entities. Opinions expressed here are the author's alone. This email may contain links through which we are compensated when you click on or are approved for offers."
529 College Savings Plans: All 50 States Tax Benefit Comparison (Updated 2020) from My Money Blog.
---
Copyright © 2019 MyMoneyBlog.com. All Rights Reserved. Do not re-syndicate without permission.