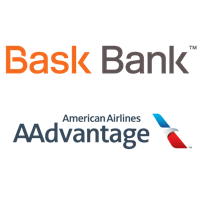 Bask Bank is a new online savings account that pays you American Airlines (AA) miles instead of cash interest. Every $1 earns 1 mile a year. For example, $1,000 kept for a year would earn 1,000 AA miles at the end of the year. If you kept $50,000 there for a year, you would earn 50,000 AA miles at the end of a year. There is no minimum balance and no monthly fees. They state there is no hard credit check upon opening. Note: They do not currently offer joint accounts.
Bask Bank is part of Texas Capital Bank (FDIC Certificate #34383), which also runs BankDirect. BankDirect has been giving out American Airlines miles for a while on their checking account, but with different requirements and a $12 monthly fee. Note that they are all the same bank in regards to the $250,000 FDIC insurance limits per depositor type. Bask Bank routing number is 111026177.
New account bonus + feedback bonus. If you maintain a minimum balance of $1,000 for 30 days within 60 days of opening a new account, you get a 5,000 mile bonus. You must apply by February 29, 2020. In addition, if you provide feedback on their app, they will give you another 1,000 miles. For this bonus, you must open an account by April 30, 2020. These are the "easy" bonuses.
Log into your Bask Savings Account, select "provide app feedback" in your Welcome Checklist and take our quick survey!
Additional deposit balance bonus. If you maintain a minimum account balance of $25,000, $50,000, or $100,000 for 360 days, you can get an additional bonus of 10,000, 20,000, or 40,000 miles respectively at the end. Note that you must open by 3/31/2020, fund within 60 days of opening, and maintain the balance for 360 consecutive days without dropping below even once.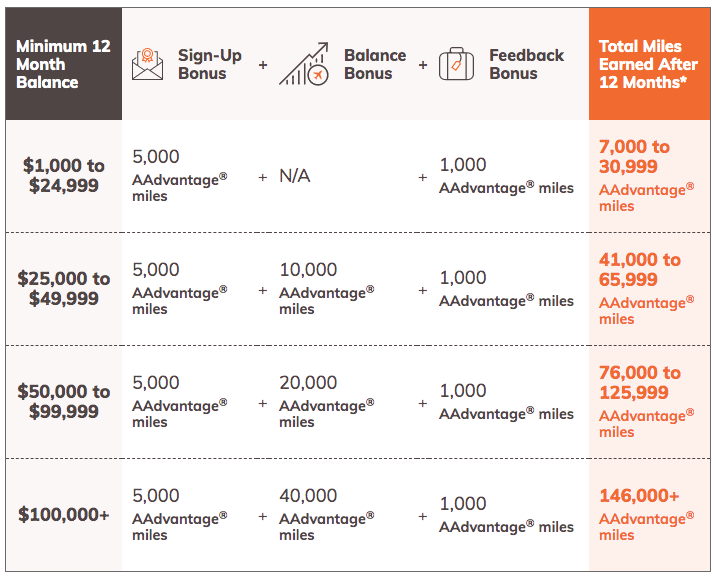 Value calculations. If you valued American Airlines miles at 1 cent per mile, then this account would earn you the equivalent of 1% APY. ($10,000 a year = 10,000 AA miles = $100 value.) Given that many established online savings accounts earn 1.70% APY, you would need to value AA miles at more than 1.7 cents per mile to exceed that alternative.
This calculation ignores the bonuses above. If you kept $25,000 in the account for 360 days, you would earn 25,000 + 10,000 bonus = 35,000 miles. At 1 cent per mile value, that is still only an effective APY of 1.4%.
1099-INT details. If you get miles instead of cash, what happens at tax time? Bask Bank and BankDirect has stated that they plan to issue 1099-INT for 2020 interest earned based on a valuation of 0.42 cents per mile. This can be found deep in their disclosures:
Since you are Awarded Miles based on the average collected balance in your Account each month instead of interest, Bask Bank calculates an interest equivalent based on a good faith estimate of the value of the miles. Your interest rate and annual percentage yield may change based on a change in either the Miles Award Rate or the estimated value. Miles are currently valued at 0.42 cents per mile, the equivalent of 0.42% annual percentage yield.
So if you held $10,000 for all of 2020 and earned $10,000 miles, current your 1099-INT will show $42 in interest paid. However, this is subject to change and I don't like that sort of uncertainty. It is unlikely but still possible that they could change this to as much as 2 cents per mile and it would be a pain to dispute such a valuation.
Low-hanging fruit… Airline miles are useful, but also subject to rampant inflation. Since AA miles are worth less every year AND they are not worth 1.7 cents a point in my opinion, I do not plan on using this as my main savings account. The balance bonus takes too long in my opinion (1-year inflexible lockup) and does not improve the effective rate enough to exceed that of cash-earning alternatives anyway.
However, the relatively easy upfront 6,000 mile bonus and the ability to keep about $15 in there and earn at least 1 mile per month to prevent my existing American miles from expiring, that could be useful. If I need a certain amount of American Airlines to reach an award, this may be a backup option as well.
Bottom line. Bask Bank is an online savings account that pays you American Airlines (AA) miles instead of cash interest. It's not a great deal, but may be interesting to those that can maximize the value of an American Airlines mile. There are also some low-hanging fruit you could pick. Read all the details above and make sure you understand how it works.
"The editorial content here is not provided by any of the companies mentioned, and has not been reviewed, approved or otherwise endorsed by any of these entities. Opinions expressed here are the author's alone. This email may contain links through which we are compensated when you click on or are approved for offers."
Bask Bank Review: Earn American Miles On Your Cash Savings from My Money Blog.
---
Copyright © 2019 MyMoneyBlog.com. All Rights Reserved. Do not re-syndicate without permission.