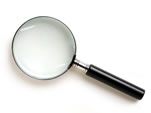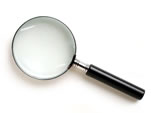 Updated for 2021. Since these are available every 12 months, it is a good idea to check these near or around the same time each year. A lot of companies make their money by collecting and selling data – your personal data. In the past, it was often difficult if not impossible to see what they were telling prospective lenders, landlords, even employers about you. Under the FCRA and/or FACT Act, many consumer reporting agencies (CRAs) are now legally required to send you a free copy of your report every 12 months, as well as provide a way to dispute incorrect information.
Some have an online request form, but some require snail mail with proof of identity. You probably won't want to bother checking all of them, but if you've experienced any sort of rejection or adverse reaction in these areas the cause might be found inside one of these databases. Keep in mind that you may not have a file with all of these places. Requesting a copy of your own consumer reports does not hurt your credit score.
Based on my own situation, I have checked the following reports out of the ones listed below – Experian, Equifax, TransUnion, CoreLogic Credco, Chexsystems, and LexisNexis.
Credit-Related
Experian, Equifax, and TransUnion. The three major credit bureaus track your credit accounts, payment history, and other related information like bankrupts and liens. Free copy of each once every 12 months.
(Note: As part of a class action settlement, you may also request up to six additional free copies of your Equifax credit report directly from myEquifax during any 12-month period through December 2026.)
You can also now freeze your credit reports for free, but you must contact each bureau separately. For the contact info, please see Big List of Ways To Protect Your Identity: Free Credit Monitoring, Free Credit Locks, and Free Credit Freezes
CoreLogic Credco. One of the largest credit-related CRAs and often used by mortgage lenders, your CoreLogic Credco Consumer File can contain: previous homeownership and mortgage info, rental payment history, any reported delinquencies, and other debt obligations like child support. Free copy once every 12 months.
LexisNexis. One of the largest personal information databases that includes public records, real estate transaction and ownership data, lien, judgment, and bankruptcy records, professional license information, and historical addresses on file. Free copy, must mail in form.
Innovis. A supplementary credit report and identity verification provider. Free copy once every 12 months.
SageStream, LLC (formerly ID Analytics). Per their site, they are a "a credit reporting agency that produces credit reports and scores from our repository of consumer information contributed by a wide array of companies including leading financial services organizations, wireless providers, utilities, retailers, auto lenders and many others" Free copy, must fax or mail in a written form.
Banking-Related
Chexsystems. A consumer information database used by an estimated 80-90% of all banks to help determine the risk of opening new accounts. Think of it as the banks' version of a credit bureau. If a person commits check fraud or overdraws their account, it will be listed here. In addition, the simple act of opening or closing a bank account may be recorded in their database. Having a negative ChexSystems record can leave you blacklisted from opening bank accounts at most major banks. Free copy once every 12 months. You can now request your report online.
CrossCheck, Inc. Provides check verification services for various industries, including automotive sales and repair, building supply, home improvement, retail, medical, dental, and veterinarian industries.
Global Payments Check Services, Inc. Provides check verification services for various industries.
TeleCheck. Per their site, they provide "industry-leading check acceptance, check processing and risk analytics services to merchants and financial institutions." One of the major companies that protect businesses and banks from bad checks. Must order by phone or mail.
Certegy Check Services. Per their site, a "check risk management company that provides verification, guarantee and risk analytics to thousands of businesses that choose to accept checks as a form of payment for goods or services." Clients include check-cashing stores and casinos. Free copy once every 12 months. Must order by phone or mail.
Early Warning Services. A collaboration between a group of big banks including Bank of America, BB&T, Capital One, JPMorgan Chase and Wells Fargo. Provides fraud prevention and risk management in relation to bank accounts and payment transactions. Must order by phone.
Subprime-Related (Payday Lending)
The following companies focus on subprime customers with clients including payday lenders, title loan lenders, rent-to-own stores, and subprime auto loan providers.
Teletrack (affiliated with CoreLogic).
FactorTrust. Free copy once every 12 months. Owned by TransUnion.
Clarity Services, Inc.
DataX Ltd.
Microbilt and subsidiary Payment Reporting Builds Credit (PRBC). Microbilt is a provider of credit data for the "approximately 110 million underserved and underbanked consumers in the United States." Free copy once every 12 months.
Next up, I will double-check and update Part 2: Rental History, Insurance, & Employment Data.
Sources: ConsumerFinance.gov, FTC.gov, Wikipedia
"The editorial content here is not provided by any of the companies mentioned, and has not been reviewed, approved or otherwise endorsed by any of these entities. Opinions expressed here are the author's alone. This email may contain links through which we are compensated when you click on or are approved for offers."
Big List of Free Consumer Data Reports 2021 (1/2): See Your Confidential Credit, Banking, and Payday Lending Data from My Money Blog.
---
Copyright © 2004-2021 MyMoneyBlog.com. All Rights Reserved. Do not re-syndicate without permission.