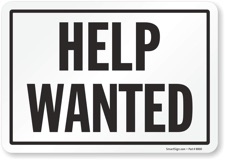 Vanguard has been relatively quiet after an SEC filing revealed their plans for a new digital-only advisory service called Vanguard Digital Advisor Services (VDAS). They have yet to send out any press releases or direct announcement about their new service. However, Vanguard is definitely working hard in the background on their advisory practices.
Earlier this month, they released a whitepaper called Assessing the Value of Advice based on their Vanguard Personal Advisor Services, which includes human advisors. They introduced a framework for measuring value via three components: portfolio, financial, and emotional.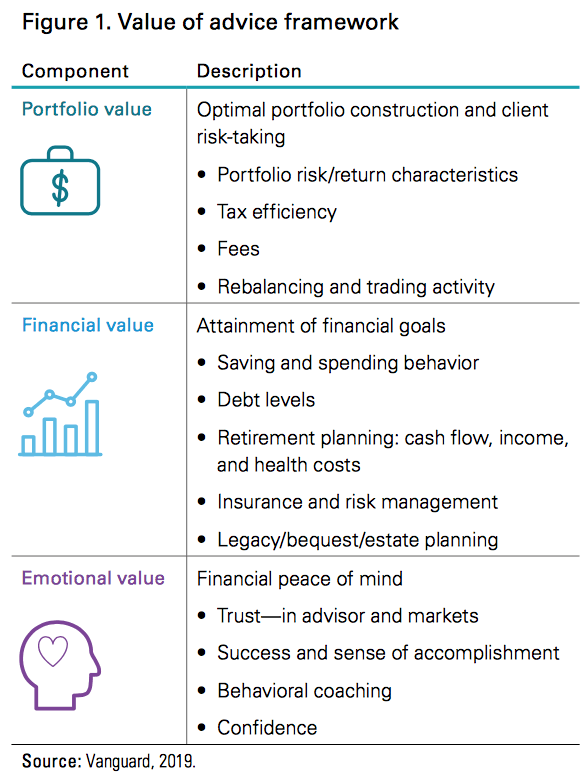 Vanguard also published this short article Behind our passion for advice: Better outcomes for everyone that shows they want to impact the advice industry in the same way they forever changed the mutual fund industry.
Now more than ever, we see investors' long-term success tied not only to the funds they use but also to the advice they receive. For more than 40 years, we've been champions in the mutual fund industry for accessibility, affordability, and alignment with clients' interests. This has enabled investors to keep more of what they earn and to more easily reach their financial goals. We aim to do the same for financial advice.
This chart explores what a digital-only financial advisor can provide as compared to a human advisor: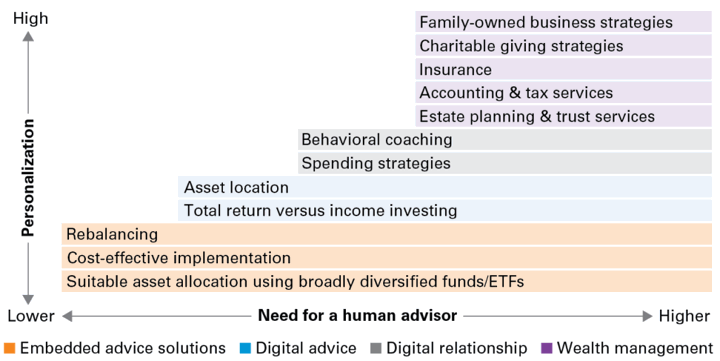 With technology as our tailwind, opportunities abound to improve the ease of use, quality, and affordability of advice. Activities that once required time and effort from investors can now be automated and simplified. Rebalancing a portfolio, executing a tax-efficient spending strategy, or determining an optimal cash position can be done using algorithms and artificial intelligence. Technology has automated the common portfolio management tasks (the blue and the orange in the chart below). These core advice building blocks are more accurately and easily implemented than ever before, and technology allows us to provide them for less than 20 basis points. Even the most experienced and disciplined investor can benefit from advisory services at that price.
It certainly sounds like a description of Vanguard Digital Advisor Services (VDAS). I also hope they will more clearly define the added benefits of their Personal Advisor Services.
"The editorial content here is not provided by any of the companies mentioned, and has not been reviewed, approved or otherwise endorsed by any of these entities. Opinions expressed here are the author's alone. This email may contain links through which we are compensated when you click on or are approved for offers."
Breaking Down the Components of Financial Advice from My Money Blog.
---
Copyright © 2019 MyMoneyBlog.com. All Rights Reserved. Do not re-syndicate without permission.