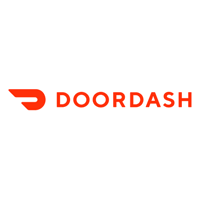 Chase has partnered with food delivery service DoorDash to offer free DashPass membership to select Chase credit cards for up to 2 years. DashPass is a subscription service that offers a $0 delivery fee and reduced service fees for subscribers when ordering $12 or more from any DashPass-eligible restaurant (look for the checkmark). The regular price is $9.99/month.
If you have a Chase Sapphire Reserve or Sapphire Preferred credit card, you can get free DashPass benefits on eligible orders for at least 12 months (and a maximum of 24 months) after activation. If you add it now, your DashPass will last until 12/31/2021.
If you have a Chase Freedom or Slate credit card, you can free DashPass benefits on eligible orders for 3 months after activation. After the first 3 months, the user will be auto-enrolled for the next 9 months in DashPass with a 50% discount applied to the then current membership rate. You can always cancel at any time.
If you are new customer to DoorDash and sign up via my DoorDash referral link, you will get $5 off your first 3 DoorDash orders over $12 ($15 off total). I will get $7 in food credits. Thanks if you use it!
"The editorial content here is not provided by any of the companies mentioned, and has not been reviewed, approved or otherwise endorsed by any of these entities. Opinions expressed here are the author's alone. This email may contain links through which we are compensated when you click on or are approved for offers."
Chase Sapphire Cardholders: Free DashPass Membership (Up to 2 Years) from My Money Blog.
---
Copyright © 2019 MyMoneyBlog.com. All Rights Reserved. Do not re-syndicate without permission.