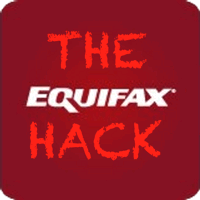 Equifax has reached a settlement with the Federal Trade Commission, the Consumer Financial Protection Bureau, and 48 out of 50 states over their huge data breach that was discovered in 2017. You can find full details at FTC.gov, where you can confirm the official claim website. You can check your eligibility at this lookup tool. You will need to provide your last name and last 6 digits of SSN.
First, you can get up to 10 years of free credit monitoring or $125 if you decide not to enroll because you already have credit monitoring. No supporting documentation necessary. I am already using these free daily credit monitoring services and they have been working well for me, so I am definitely filing a claim for the cash payment of $125. You can file a cash claim for every person in your household that is 18 or older.
Next, you can be compensated for the time you spent dealing with the claim, at a rate of $25 per hour up to 20 hours. Supporting documentation requirements vary as follows:
If you submit a claim for 10 hours or less, you must describe the actions you took and the time you spent doing those things.
If you claim more than 10 hours, you must describe the actions you took AND provide documents that show identity theft, fraud, or other misuse of your information.
If you are the type of person that read this website, you probably did spend at least some amount of time dealing with the data breach. For me, these activities mostly happened near the time the breach was discovered in September 2017.
You might have spent time reading press releases and news articles about the data breach and how it might impact your financial life and how to avoid identity theft.
You might have spent time reading official websites about all of the many differences between a credit freeze and fraud alert.
You might have spent time on the phone or online in order to place and/or removing those credit freezes and fraud alerts.
Finally, you probably checked all of your credit reports from all three credit bureaus, probably multiple times, in order to make sure there was no fraudulent activity.
For example, if you spent 5 hours doing this total, you can file a claim for an additional $125 (5 times $25) by listing and attesting to your activities but without having to provide physical documentation.
You can also file claims for direct expenses that you paid as a result of the breach (supporting documentation required), including:
Losses from unauthorized charges to your accounts
The cost of freezing or unfreezing your credit report
The cost of credit monitoring
Fees you paid to professionals like an accountant or attorney
Other expenses like notary fees, document shipping fees and postage, mileage, and phone charges
Finally, starting in 2020, all US consumers can get 6 free credit reports per year for 7 years from the Equifax website. That's in addition to the one free Equifax report (plus your Experian and TransUnion reports) you can get at AnnualCreditReport.com. You can sign up for an email reminder if you want.
As with many such settlements, the final amounts may be reduced depending on the number of people who make a claim. According to this press release, Equifax is putting up to $425 million towards this part of the settlement.
"The editorial content here is not provided by any of the companies mentioned, and has not been reviewed, approved or otherwise endorsed by any of these entities. Opinions expressed here are the author's alone. This email may contain links through which we are compensated when you click on or are approved for offers."
Equifax Data Breach Settlement: Tips on Filing Your $125+ Claim from My Money Blog.
---
Copyright © 2018 MyMoneyBlog.com. All Rights Reserved. Do not re-syndicate without permission.