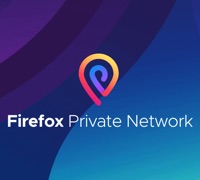 If you're like me, you take advantage of all the free WiFi you can get to avoid having to pay too much for a big cellular data plan. Coffee shops, airports, libraries, hotels, conference centers, etc. The problem is that (as Mozilla puts it) if a "Wi-Fi connection is free and open to you, it's also free and open to hackers". The solution to this problem is to use a Virtual Private Network (VPN) that acts like a secure "tunnel" between you and the service you are reaching. The VPN tunnel keeps other folks from peeking in on your e-mail passwords, website visits, exact location, and so forth.
Firefox promotes itself as a privacy-focused web browser alternative, and its newest feature is called Firefox Private Network, which bakes VPN encryption into the browser itself. While it is in beta testing, this feature is free to all Firefox for desktop users in the United States. They do plan on charging for it at some point in the future. However, I think this presents a good opportunity for more people to become more familiar with using a VPN and see that it isn't very complicated.
While I don't necessarily feel everyone "needs" a VPN, I have used one myself for many years. Even if I only occasionally work in public spaces with shady WiFi, I figure that paying a few bucks a month is worth avoid a bigger cellular data plan and it allows me to connect to that free airport WiFi with peace of mind. Some people use a VPN 24/7 as they don't want Comcast/Spectrum/AT&T/Verizon collecting their internet data either.
I'm not a VPN expert, but I switched to NordVPN about a year ago because they hade a good deal for a 3-year subscription at $2.99/month (deal ends Monday 9/16). There is also 1 year at $5/month. I switched from Encrypt.me, which also worked fine but it costs a lot more at $10 a month or $99 a year. Instead of renewing at $99, why not get 3 full years from NordVPN for only $108? I have also heard good things about Private Internet Access which starts at $3.33 a month, but I haven't actually used them myself. (NordVPN and PIA are affiliate links, Encrypt.me and Firefox PN are not.)
If you use a traditional VPN service (not the Firefox version), they usually allow you to change your IP address location so that for example you can use Netflix even when you travel temporarily internationally. It also helps me do some website testing as I can see how different sites load if I was visiting from Europe, Asia, etc. Which reminds me, if you are self-employed or run your own business, a VPN can be a worthwhile tax-deductible business expense.
"The editorial content here is not provided by any of the companies mentioned, and has not been reviewed, approved or otherwise endorsed by any of these entities. Opinions expressed here are the author's alone. This email may contain links through which we are compensated when you click on or are approved for offers."
Firefox Private Network: Free Browser-Based VPN Encryption During Beta from My Money Blog.
---
Copyright © 2019 MyMoneyBlog.com. All Rights Reserved. Do not re-syndicate without permission.