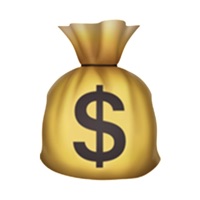 An uncomfortable fact of personal finance is that you don't necessarily "pay for what you get". When a bank offers "Free Checking", it means "we won't charge you a monthly fee but we'll get our money from overdraft charges, ATM fees, and more". For example, US banks charged their customers over $11 billion in overdraft charges in 2019. Many people had zero overdrafts, while 80% of the overdraft fees were paid by just 9% of account holders. A minority of users often ends up subsidizing the perks for everyone else. This extends to everything from no-annual-fee credit cards to free-trade stock brokers.
Fintech banks like Chime are growing in popularity with their lower cost structure and user-friendly apps. Chime doesn't charge overdraft fees at all! But despite their claim of "no hidden bank fees" and heavy use of emojis, these are still profit-seeking businesses. This Axios article provides some interesting numbers:
Chime made an average of $208 per user per year (annual gross revenue) as of June 2020.
The majority of Chime's revenue was through debit card interchange fees. Chime does not offer any cash back on its debit card. Whenever you use their debit card, Chime keeps whatever percentage it generates. Given that many other debit card programs offer 1% cash back, I can only estimate that Chime (and other fintechs) end up making a little more than 1% of purchases overall.
~20% of Chime's revenue was from their $2.50 fees for every out-of-network ATM cash withdrawal. This fee in on top of whatever is charged to you by the ATM owner itself. According to the article, Chime only pays about 10 cents to the ATM owner and the rest is profit.
This is not to criticize Chime, as they provide a useful and valuable service to many people who might otherwise not qualify for a traditional bank account, all without charging monthly fees. A lot of people basically use Chime to get their electronic direct deposit as opposed to the traditional paper check, and then spend it right away. Chime's business model is well-suited for that customer, who previously may have paid a check-cashing service. I have an account with them (my review + $75 easy bonus) and I can understand why they have become so popular.
My point is that understanding how financial services make money can help you adjust your behavior and/or comparison shop. Now I understand why these fintech apps are always so eager for me to activate their debit cards. If you spend $10,000 a year on a debit card with no cash back, you are possibly giving up $200 in credit card rewards (at 2% cash back) or $100 in debit card rewards (at 1% cash back). If you use ATMs for cash all the time and you often aren't in-network, it may be time to switch to another bank that fits your behavior better.
"The editorial content here is not provided by any of the companies mentioned, and has not been reviewed, approved or otherwise endorsed by any of these entities. Opinions expressed here are the author's alone. This email may contain links through which we are compensated when you click on or are approved for offers."
How Fintech Bank Apps like Chime Make Money: Debit Card and ATM Fees from My Money Blog.
---
Copyright © 2004-2021 MyMoneyBlog.com. All Rights Reserved. Do not re-syndicate without permission.