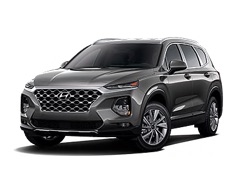 I was flipping through my Car and Driver magazine when I came across Why Getting Paid $50 to Test Drive a New Car Is Easier Than It Looks. Car manufacturers have offered gift cards for test drives off and on for years. I once test drove a Maserati and got a bunch of free Omaha steaks as well.
Yes, all you really have to do is walk in the dealership. Nearly every salesperson will simply let you have the gift card without a test drive if you tell them honestly that you just want the gift card. It's simply the smartest use of their time. That's exactly what the Car and Driver journalist found when he signed up for the Hyundai test drive offer. Right now, you can get a free $50 Visa prepaid card, $50 Amazon gift certificate, or $50 Target Gift Card.
The most interesting part of the article was these numbers from Hyundai:
Dean Evans, Hyundai Motor America's chief marketing officer, says the gift-card offer has driven about 175,000 people to Hyundai dealerships. "We have been doing the program now nationally for about a year and a half. [It has] sold 76,000 cars. And we've had 500,000 people fill out the forms on in-market websites."
Let's crunch those numbers. 500,000 people provided Hyundai with their personal information (to be used for future marketing). 175,000 of those actually showed up in the dealership (and presumably got their $50.) The other 325,000 got nothing, but still gave up their info. 76,000 cars were sold as a result. That works out to $115 per sold car, plus they now have a huge marketing list for the future. Hey, that IS a good ROI compared to traditional advertising.
I think this is working out for Hyundai because their new cars appear a lot nicer in person than you might think and are significantly cheaper than the competing models from Hondas and Toyota. They just need to give people a little nudge to get in the door. I don't think this is as likely to work out for "respected" brands like Audi or even Toyota. (You could argue about what corners are quietly being cut to get to that lower price – their Consumer Reports reliability ratings are lower than Toyota but higher than Nissan and Honda.)
Bottom line. If you are shopping around for a car, many places are offering $50 or more for a simple test drive. You really do get the free stuff just for walking into the dealership. But be careful, apparently nearly half of people who walk in for a free gift card, walk out with a new Hyundai!
"The editorial content here is not provided by any of the companies mentioned, and has not been reviewed, approved or otherwise endorsed by any of these entities. Opinions expressed here are the author's alone."
Hyundai $50 Test Drive Offer: Yes, It's Both Legit AND Profitable For Hyundai from My Money Blog.
---
Copyright © 2018 MyMoneyBlog.com. All Rights Reserved. Do not re-syndicate without permission.