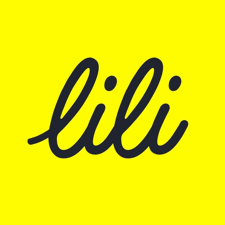 Lili is a new banking app that has the core features of popular consumer fintech apps like Chime, but adds features focused on freelancers and independent contractors. Highlights:
Banking. No minimum balance and no monthly fees. Access your direct deposit up to 2 days early. No ATM fees within the 38,000+ ATM MoneyPass network. Free debit card.
Free freelancer features. App helps you easily mark business expenses, find tax deductions, set aside tax withholding. Deposit cash at 90,000 retail locations including Walmart, CVS, Walgreens, and 7-11.
Paid freelancer features with Lily Pro at $5/month. This premium paid tier includes $200 in fee-free overdrafts, 1% APY interest on savings, cashback rewards on the debit card, and the ability to create and send unlimited invoices.
$90 Drop promo + $50 referral bonus for new users. Details below.
My experience. After opening an account, my most important tip is to double-check your SSN on the application before submitting. If you mistype it, they won't give you a chance to try again and you'll have to reach them by phone to correct the situation, which wastes a lot of time. Otherwise, it would have been quite fast. I'm currently waiting on my debit card in the mail. This app does offer special appeal to entrepreneurs looking for some help marking business expenses and tracking them to minimize taxes.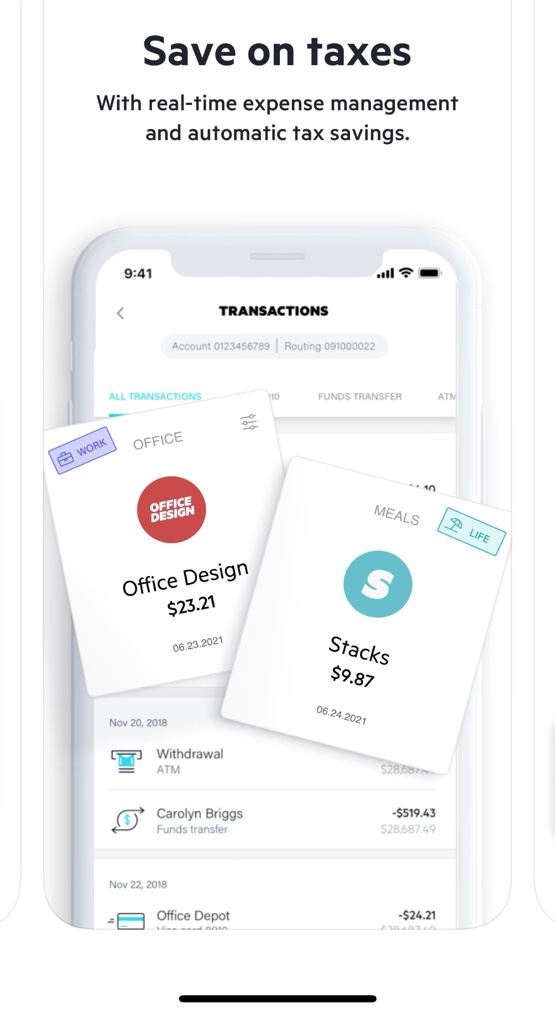 I was also interested in the 1% APY savings account, but it requires the Lily Pro subscription at $5 a month. If you maintain high cash balances, this still might be a good trade-off since most other online banks are only at 0.50% APY or so currently. In addition, invoice software can cost $5 a month on its own, so if you can use both features, this can be a good combo.
$90 Drop promo + $50 referral bonus details. The Drop app is a rewards app that is mostly a "shop to earn" app but also includes a few good non-shopping promos from time to time. If you open via my Drop referral link and use referral code cg5no, you'll get a $5 bonus (5,000 points) after earning your first 1,000 points. You'll also get 2,000 points (worth $2) for linking a bank account.
After opening your account, download the app and search for "Lili". Right now there is a promo for 90,000 Drop points (worth $90) if you open a new account through the Drop app and deposit $200 within 45 days. There is no direct deposit requirement. See screenshot below: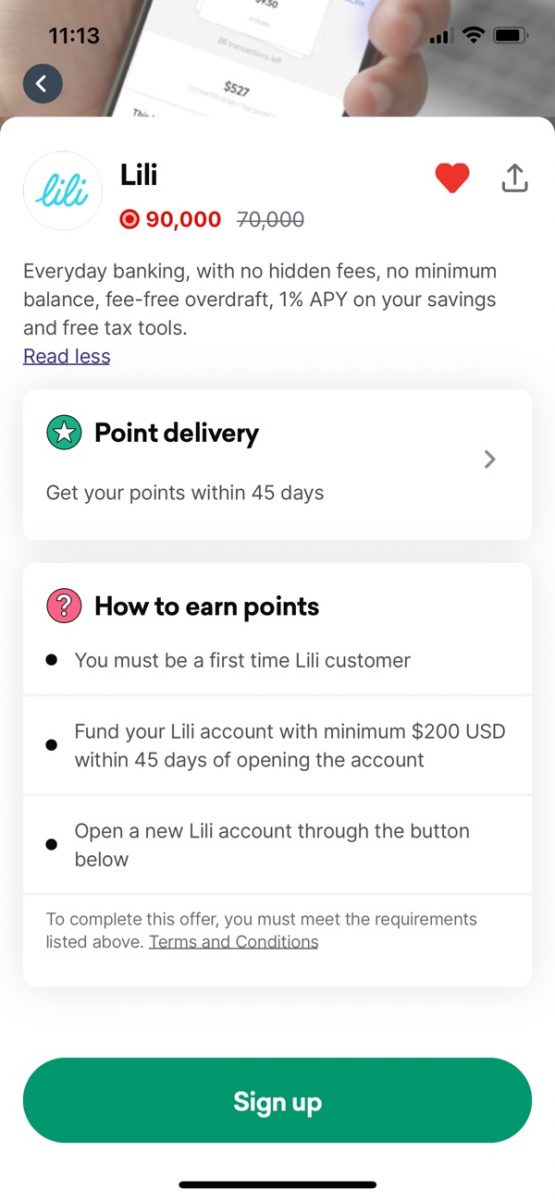 In addition, you should be able to stack this with the referral offer. To accomplish this, do NOT use my Lili referral link and instead use the Drop app above to initiate. Instead, during the Lili application process, look for the place (blue text at bottom) to enter a referral code. This separate $50 bonus is triggered when you enter JonathanPing as the referral code and spend $250 on the Lili debit card within 45 days. Excludes P2P payments and ATM withdrawals. See screenshot below: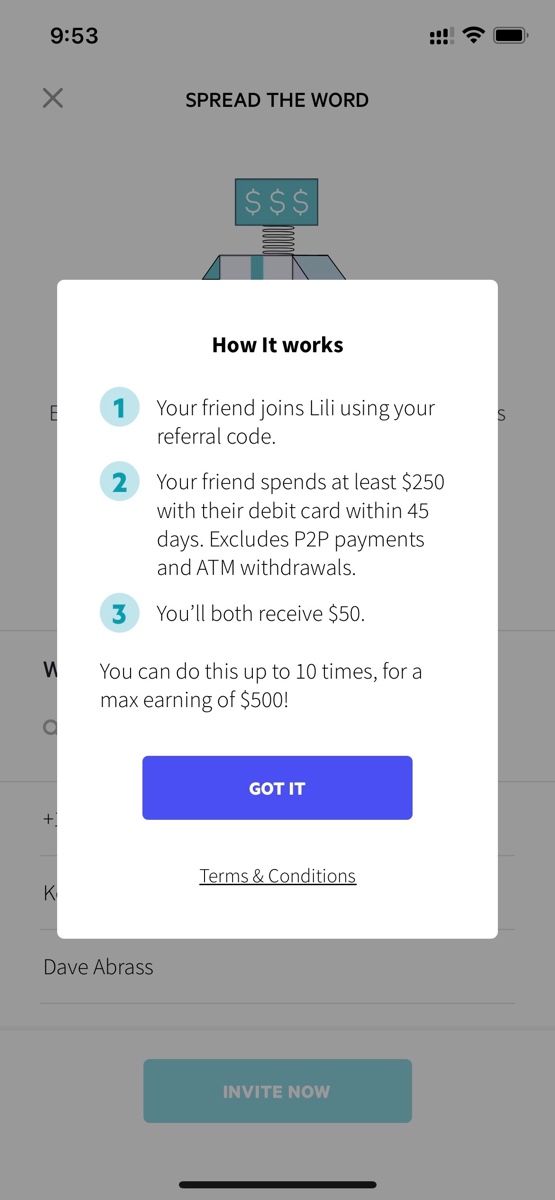 Altogether, that's hopefully $140 without requiring moving your direct deposit or much upfront capital. As noted in my Turning Small Deals into a $100,000 Nest Egg post, you can motivate yourself by treating these bonuses as a way to max out your annual IRA contribution. $6,000 annual limit = $500 per month = $125 per week. I'm trying to think of a catchy name, something like "Project Maxed-Out IRA 2021".
"The editorial content here is not provided by any of the companies mentioned, and has not been reviewed, approved or otherwise endorsed by any of these entities. Opinions expressed here are the author's alone. This email may contain links through which we are compensated when you click on or are approved for offers."
Lili Banking App For Freelancers: $90 Drop Bonus + $50 Referral Bonus from My Money Blog.
---
Copyright © 2004-2021 MyMoneyBlog.com. All Rights Reserved. Do not re-syndicate without permission.