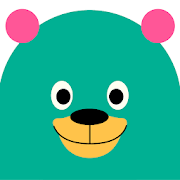 Here is a list of newly-available resources to help folks manage having their kids home all day long for weeks at a time! From getting free data to free lesson plans and materials.
Free Data Access
All four major US carriers — AT&T, Sprint, T-Mobile, and Verizon agreed to waive late fees and will not disconnect anyone due to missed payments. In addition, their WiFi hotspots will be opened to all. Everyone can also connect to xFinity WiFi hotspots and other broadband WiFi hotspots for free.
AT&T, Sprint, and T-Mobile (including Metro by T-Mobile) customers will get unlimited data for the next 60 days, even if that is not part of their plan. This should be automatic. They also promise an extra 20 GB of free hotspot data "soon".
Mint Mobile is also offering free unlimited data. See site for details, you can manually purchase unlimited "add-on data" for free through April 12th.
Comcast is increasing the speed of their Internet Essentials package for free. In addition, new customers of their $10/month service will receive two months of free service.
Free Educational Materials
The trickier part is finding engaging non-screen activities. Our next project is to make homemade giant bubbles (with honey instead of having to find glycerine?).
"The editorial content here is not provided by any of the companies mentioned, and has not been reviewed, approved or otherwise endorsed by any of these entities. Opinions expressed here are the author's alone. This email may contain links through which we are compensated when you click on or are approved for offers."
List of Free Educational Resources (and Free High-Speed Data) from My Money Blog.
---
Copyright © 2019 MyMoneyBlog.com. All Rights Reserved. Do not re-syndicate without permission.