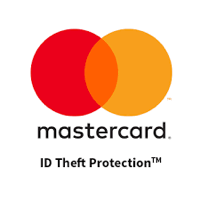 Data breaches are scary fact of life these days. If you have a Mastercard, did you know that they offer a Mastercard ID Theft Protection service to cardholders for free? If you activate it, Mastercard has paid on your behalf for a private-label identity theft protection service provided by Generali Global Assistance, Inc. (GGA). The same way that Safeway doesn't actually make their generic version of Cheerios, Mastercard has outsourced this service. Thanks to reader Bill P for the tip.
Services are provided by Generali Global Assistance, Inc. (GGA), one of the largest providers of private-label identity protection services in the United States. GGA has handled thousands of identity-related cases and has protected millions of customers since it began offering the service in 2003. GGA's in-house identity theft resolution specialists are certified identity theft risk management specialists – CITRMS® certification by the Institute of Consumer Financial Education (ICFE) and FCRA-certification (Fair Credit Reporting Act by the Consumer Data Industry Association).
You'll receive an alert if there's a change to your TransUnion credit report (e.g., new inquiries, new accounts, updated personal information by creditors). That's nice, but I already get more comprehensive coverage from all three bureaus than this from my combination of Credit Sesame, Credit Karma, and FreeCreditScore.
The difference that caught my eye was their emphasis on full-service, human help if you do become a victim of identity theft. Emphasis mine:
This program is designed to help protect you from identity theft and provide full-service, hands-on assistance in the event of an incident. Studies have shown that the largest cost to victims of identity theft is lost time and stress associated with figuring out how to restore their identity, including replacing cards and documents while communicating with creditors to dispute fraudulent activity. In the event of an incident, we will assign you with a personal case manager to help you resolve issues, saving you countless hours and reducing the stress associated with identity theft.
Their package of services includes: identity theft affidavit assistance and submission, creditor notification, dispute and follow-up, 3-bureau fraud alert placement, inform police/legal authorities, placement of credit freeze and opt-out services provided by certified identity theft resolution specialists.
These could be hollow claims, but hopefully they are truly helpful in taking care of these things on your behalf. If you have a Mastercard, it may be another worthwhile service to add to your defenses.
"The editorial content here is not provided by any of the companies mentioned, and has not been reviewed, approved or otherwise endorsed by any of these entities. Opinions expressed here are the author's alone. This email may contain links through which we are compensated when you click on or are approved for offers."
Mastercard Free ID Theft Protection and Credit Monitoring from My Money Blog.
---
Copyright © 2019 MyMoneyBlog.com. All Rights Reserved. Do not re-syndicate without permission.