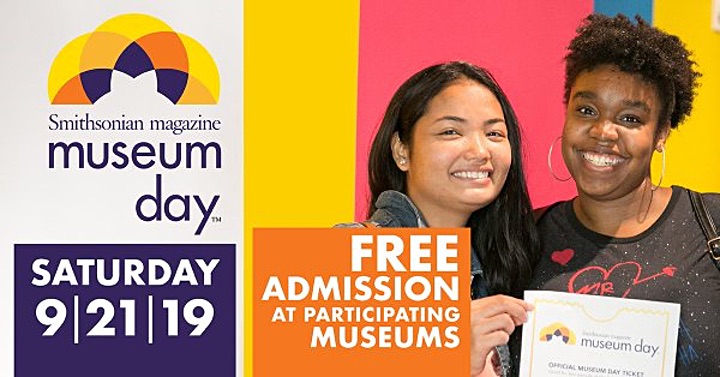 Now live for 2019. Museum Day is an annual event hosted by Smithsonian magazine in which participating museums across the country open their doors to anyone presenting a Museum Day Ticket for free. This is in following the spirit of Smithsonian Museums, which offer free admission every day.
Registration is now open for Saturday, September 21, 2019. Find participating museums and request your ticket here. One ticket per valid email address. Each ticket provides general admission for ticketholder plus one guest. You must pick the specific museum during the ticket request process. Some museums will require you to print out the PDF ticket.
There are some cool museums around us that now cost $25 for adults and $10 for children, so this can be a significant savings depending on the size of your family.
Don't forget to add the event to your calendar! I've probably forgotten about this half the times that I've registered.
Also see: Bank of America's Museums on Us Program 2019.
"The editorial content here is not provided by any of the companies mentioned, and has not been reviewed, approved or otherwise endorsed by any of these entities. Opinions expressed here are the author's alone. This email may contain links through which we are compensated when you click on or are approved for offers."
Museum Day: Free Tickets Nationwide On Saturday, September 21, 2019 from My Money Blog.
---
Copyright © 2019 MyMoneyBlog.com. All Rights Reserved. Do not re-syndicate without permission.