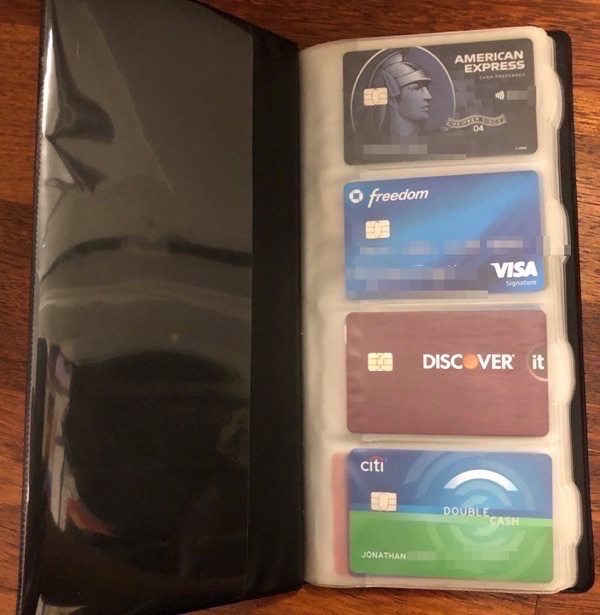 A reader asked me how I keep track of so many credit cards, and I wasn't sure what they meant. I track active credit card offers using online calendar reminders and a simple spreadsheet, but physically I keep them all in a business card organizer (if not in my wallet). I realized that I still had an old article published way back in 2007 about repurposing my old baseball card sleeves and a 3-ring binder. I've deleted that post since it's very outdated and replaced it with this one, as I've actually used a business card holder for probably over a decade. Mine looks almost identical to this 4.6 star item or this smaller 4.7 star version on Amazon (both around $7):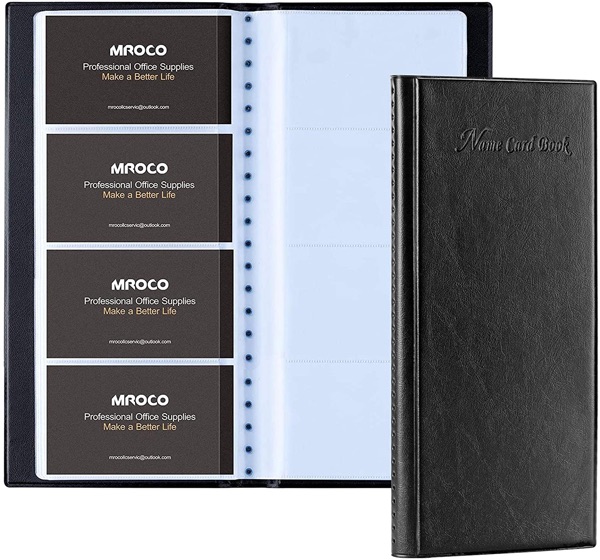 As a few readers back then noted, my baseball card sleeves were a little too big and the cards could fall out if the binder was tipped upside down. With these business card holders, the sleeves are smaller and the openings are on the sides for a much more secure fit. This also makes the overall package smaller, making it possible to keep nearly a hundred cards in a single, compact folder.
I have three of them altogether: one for credit and debit cards, one for gift cards and loyalty/membership cards, and one for business cards. Instead of a "sock drawer", I have a subtle, black folder that blends in discretely on a bookshelf, and is also easy to quickly throw into a lockbox for added security. Of course, these days my password manager is what I turn to most often for online purchases.
"The editorial content here is not provided by any of the companies mentioned, and has not been reviewed, approved or otherwise endorsed by any of these entities. Opinions expressed here are the author's alone. This email may contain links through which we are compensated when you click on or are approved for offers."
Organize Credit Cards Physically Using Business Card Holders from My Money Blog.
---
Copyright © 2019 MyMoneyBlog.com. All Rights Reserved. Do not re-syndicate without permission.