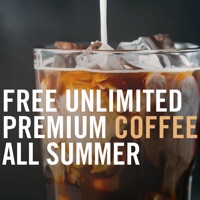 New "free coffee all summer" promo. Panera is offering their unlimited coffee subscription program for free this summer. New customers that sign up for a MyPanera+ Coffee Subscription by July 4th, 2020 will have it free through September 7th, 2020. Must be 18+ and provide a credit card with the agreement that if you do not cancel, it will eventually revert to the normal fee of $8.99 + tax each month. You could view it as a 2-month free trial; I would set a calendar reminder to cancel online on your renewal date after 9/7. Until then, free coffee! You can even order via app and use their contactless curbside service (or drive-thru where available).
How to cancel your MyPanera+ Coffee subscription:
To cancel your subscription online, visit the Subscription section at http:/www.panerabread.com/MyPaneraCoffee or on the Panera Bread app. You can also call Panera Customer Service at 1-855-372-6372 to cancel your subscription.
Existing subscribers will also not be charged their normal fee between 6/22–9/7/2020. Nice that they are including existing customers on this promotion. This is a bold move to leverage the power of "free" and change people's coffee-buying habits during a time of disruption. The details of the program are otherwise the same as before (see below).
Original post: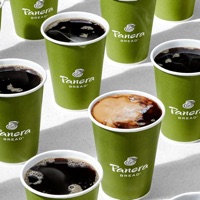 Panera Bread has rolled out their MyPanera Coffee subscription nationwide, which includes unlimited coffee for $8.99 per month. Here are the details:
Valid for any size cup of light roast, dark roast, hazelnut, decaf, iced coffee, or hot tea.
Get one cup up to every two hours, with free unlimited refills of the same beverage in-store.
Excludes cold brew, espresso drinks, and iced tea.
One subscription per person.
This works out to about 30 cents per cup if you got one per day. Panera has admitted that this is a loss leader and they hope you also buy a breakfast sandwich, muffin, etc. while you are there. If I had a Panera that was conveniently located to work or home, I would be all over this deal. (If only they had this when I was in college…) What do you think?
"The editorial content here is not provided by any of the companies mentioned, and has not been reviewed, approved or otherwise endorsed by any of these entities. Opinions expressed here are the author's alone. This email may contain links through which we are compensated when you click on or are approved for offers."
Panera Bread: Free Unlimited Hot or Iced Coffee All Summer! from My Money Blog.
---
Copyright © 2019 MyMoneyBlog.com. All Rights Reserved. Do not re-syndicate without permission.