Tucked inside a WSJ article about Zillow and Opendoor cutbacks, there was a chart of the average tenure of US homeowners. I wasn't aware of this trend. The average homeowner now stays put for 4 years longer than before the 2008 crisis (8.2 vs. 4.2 years).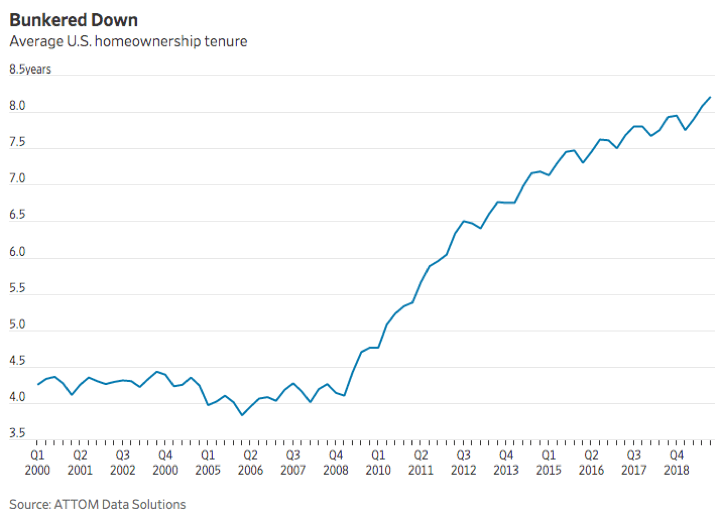 A different WSJ article revealed that the amount of housing inventory available for sale is the lowest in 37 years on a per capita basis (the entire time this data series has been tracked). However, the two charts don't fully match up. From 2000-2008, people consistently switched homes about every 4 years, but the inventory went up and up. After the 2008 recession, people both started staying in place and the inventory went down.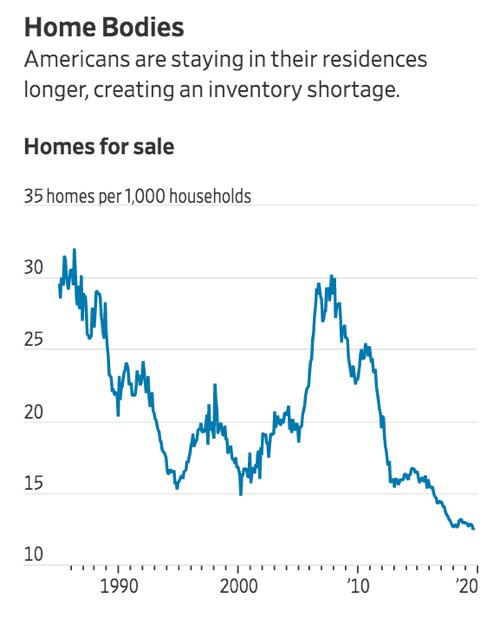 If the economy was improving from 2009 to 2019 (up until recently of course), why did homeowners move less and less often? Mortgage interest rates? Mortgage underwriting standards? Boomers choosing to age in place? Millennials preferring to rent, not buy? Lack of new housing construction? I feel like there is something meaningful behind all of this, but I don't know what it is.
"The editorial content here is not provided by any of the companies mentioned, and has not been reviewed, approved or otherwise endorsed by any of these entities. Opinions expressed here are the author's alone. This email may contain links through which we are compensated when you click on or are approved for offers."
People Are Switching Homes Less Often, Housing Inventory At Historic Lows from My Money Blog.
---
Copyright © 2019 MyMoneyBlog.com. All Rights Reserved. Do not re-syndicate without permission.