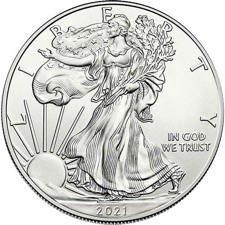 Another new coin deal on Monday, September 13th, 2021. PFS Buyers Club has another coin deal on a limited-edition American Eagle 2021 One Ounce Silver Reverse Proof Two-Coin Set Designer Edition. They will pay you a guaranteed fixed profit of $100.05 plus any credit card rewards. See details below.
On September 13th – at 12:00PM ET the US Mint will release the limited edition American Eagle 2021 One Ounce Silver Reverse Proof Two-Coin Set Designer Edition.

There is a purchase limit of 1 Set per household, so you're able to buy 1 Set.

The cost of each American Silver Eagle Two-Coin Set is $175.00. After including the $4.95 shipping charge, each order's total will be $179.95

You will have the box shipped to your own house or office and then ship them to PFS Buyers Club with a prepaid FedEx shipping label that we will provide for you.

We will pay you $280.00 – for a profit of $100.05 per order.

This is also a great opportunity to earn valuable points/miles on your credit cards, as well as meet any spending thresholds.
If you are new to this type of deal please the previous similar (but expired!) deal for more background information and answers to most common questions. I have now done multiple deals with them and been paid as promised with no issues.
If you want to jump on this, you can sign up to join PFS Buyers Club here. PFS will provide *very* detailed instructions. Read them ahead of time, and follow them carefully to help you buy the coin before it sells out. If you use that link as a first-time buyer, I will receive a one-time referral fee the first time you successfully sell your coin for a profit. Thanks for those that use it, and for those that already used it in the past. I will be opting in myself as well.
"The editorial content here is not provided by any of the companies mentioned, and has not been reviewed, approved or otherwise endorsed by any of these entities. Opinions expressed here are the author's alone. This email may contain links through which we are compensated when you click on or are approved for offers."
PFS Buyers Club: New US Mint Coin Deal on 9/13 ($100+ Net Profit, September 2021) from My Money Blog.
---
Copyright © 2004-2021 MyMoneyBlog.com. All Rights Reserved. Do not re-syndicate without permission.