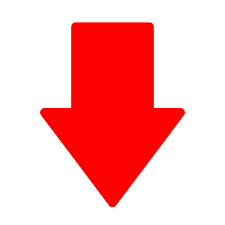 As another year of limited travel passes, this is a quick reminder that many credit cards with an annual fee have another version with no annual fee. You've already had the temporary ding on your credit report, and this allows you to keep that account history and credit limit. You'll get less perks, but you still may retain something useful like the ability to keep earning points/miles on demand. Instead of canceling, you simply ask them for a "product change" or switch to another cards that they offer. I've recently converted two cards into their no annual fee versions:
The IHG Traveler Card makes it easy to keep earning a few IHG points here and there for keep my large existing points balance from expiring. I also keep the "Fourth Reward Night Free" perk when redeeming points for any 4+ night stay.
I've enjoyed having the Sapphire Reserve for years, as the $300 travel credit used to offset much of the previous $450 annual fee. However, the annual fee is now $550 and a couple years ago they removed the ability to bring my entire family including children into airport lounges with the Priority Pass Select (now limited to two guests) and likely also the new Sapphire Lounges. Converting to the Chase Freedom Unlimited preserves my Ultimate Rewards (UR) points balance, and my wife now has the Chase Sapphire Preferred thanks to their new big 100,000 point bonus. As Chase allows UR points transfers between immediate family members, I still maintain the ability to convert all of our combined Ultimate Rewards points to Hyatt hotel points, which are my preferred conversion value. I did convert some points using their Pay Yourself Back tool and cash out some points at 1.5 cents apiece first (I had a lot of points piling up).
Sometimes the no-annual-fee version of a card is not marketed very much, if at all. You can call the number on the back of your card and simply ask about your options. I usually wait until the annual fee charge shows up on my bill, but before the upcoming due date. They should want to keep your business – you often keep the same account number, but you most likely won't be eligible for a new account sign-up bonus. You usually have to stay within the same "points" type, like Chase Ultimate Rewards, American Express Membership Rewards, Citi ThankYou points, Capital One miles, Delta miles, American miles, Marriott Bonvoy, etc. Personal cards must stay personal cards, and business cards must stay business cards.
Note: In some rare cases where the only card downgrade options limit their sign-up bonus to once within a certain period, and you haven't gotten it yet, then you may wish to simply cancel the card. You may consider moving your credit limit over to another card first.
"The editorial content here is not provided by any of the companies mentioned, and has not been reviewed, approved or otherwise endorsed by any of these entities. Opinions expressed here are the author's alone. This email may contain links through which we are compensated when you click on or are approved for offers."
Reminder: Consider Downgrading Annual Fee Cards Into Their No-Annual-Fee Versions from My Money Blog.
---
Copyright © 2004-2021 MyMoneyBlog.com. All Rights Reserved. Do not re-syndicate without permission.