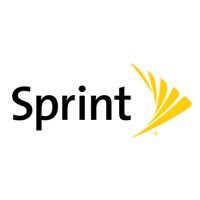 If you are a current Sprint customer, they are running a promotion called Unlimited Line on Us where you can add a extra line with no monthly charge, although you are still subject to the monthly taxes and fees (approximately $5 to $10 a month depending on your local taxes). Full terms after you log in, but here are some eligibility details:
Who is eligible for the Unlimited Line On Us promotion?
Existing Sprint customers who:
– Joined Sprint prior to 6/17/2020.
– Have an eligible plan.
– Have at least one active voice line.
– Are eligible to add a line of service on their account.
You can bring your own device or even just reserve a line for future use (although they'll start charging taxes). The monthly service plan charge for the line remains $0/mo. for the life of the line and requires you to keep all current phone lines on your account active through June 30, 2021. It is unclear if people who are on the $35 Sprint Unlimited Kickstart plan are eligible for this promotion.
In addition, Sprint customers can soon participate in the T-Mobile Tuesday perks program:
Sprint customers simply need to download the T-Mobile Tuesdays app from the iOS App Store or Google Play Store and register their number beginning on Tuesday, June 23.
I view these both as preemptive moves to keep Sprint customers from jumping ship before they are fully merged with T-Mobile.
"The editorial content here is not provided by any of the companies mentioned, and has not been reviewed, approved or otherwise endorsed by any of these entities. Opinions expressed here are the author's alone. This email may contain links through which we are compensated when you click on or are approved for offers."
Sprint Unlimited Line On Us: Add Line For Free + T-Mobile Tuesdays from My Money Blog.
---
Copyright © 2019 MyMoneyBlog.com. All Rights Reserved. Do not re-syndicate without permission.