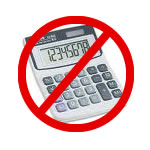 I feel like I've been reading a lot of backlash against the "latte factor". I agree buying a Starbucks latte every day will not directly lead to poverty, and forgoing it will not make you independently wealthy. However, sometimes a concrete example is more powerful than a vague position like "just prioritize your spending" (which I believe, but sort of like "spend less than you earn").
Instead of the small stuff, I prefer to start with the biggest expenses and work down from there. You may consider your mortgage and car payments to be a "fixed" expense, but that doesn't mean they can't be reduced. Tom Welsh of Humble Dollar has a post Pay to Play which includes a very simple test to see if you are spending an excessive amount on your social status, possibly at the expense of your future basic needs. No calculator required. No budgets.
How can we tell if we're engaging in heavy social spending? Two simple tests can help you analyze your own degree of social spending.

Test No. 1: Did you pay $57,000 or more for your car – a 50%-plus premium to the average $38,000 new car price?

Test No. 2: How many rooms in your home are used by people every single day? Divide that number by the total number of rooms in your home. Is it 50% or less?
My current vehicle is a 2015 Toyota Sienna, bought used for well under even the average number. It creates zero excitement and is little more than a reliable appliance, but I have come to love it (and its sweet sliding doors) for what it is. We are a family of 5 inside a 2,000 sf house, and every single room is definitely used every single day, often by multiple people at the same time. We prioritized room, safety, and reliability in the car. We prioritized location with the house, with minimal commute time, while also trying to make it smaller (and cheaper) but still allowing for a home office.
Now, a luxury car and a big house may be your prioritized expenses and well within your means. Which is great. But if it isn't, you may have found something to cut back on that is much more powerful than skipping the Starbucks. Moving is a huge pain, but it's a one-time change to which you quickly adjust, while potentially improving your overall financial picture for the rest of your life.
"The editorial content here is not provided by any of the companies mentioned, and has not been reviewed, approved or otherwise endorsed by any of these entities. Opinions expressed here are the author's alone. This email may contain links through which we are compensated when you click on or are approved for offers."
The Status Spending Test: Two Simple Questions About Your Car and Home from My Money Blog.
---
Copyright © 2018 MyMoneyBlog.com. All Rights Reserved. Do not re-syndicate without permission.