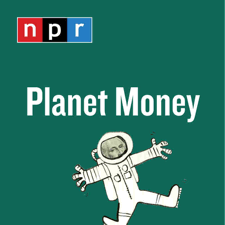 In 2020, the NPR Planet Money podcast did a series called Summer School that focused on economics concepts. The 2021 Summer School series is about investing. Hardcore personal finance geeks might come away bored, but I enjoy hearing how they try to simplify and and explain these complex topics in an approachable manner. If I remember, I plan to have my kids as later teens listen to these episodes. Here are the podcasts so far, which include excerpts from earlier Planet Money episodes:
Planet Money Summer School 1: The Stock Market
Planet Money Summer School 2: Index Funds & The Bet
Planet Money Summer School 3: Smooth Spending & The 401K
Planet Money Summer School 4: Bonds & Becky With The Good Yield
Planet Money Summer School 5: Bubbles, Bikes, & Biases
When I'm in an efficient mood, I enjoy listening with the Overcast app (iOS only) at 1.25x speed with "Smart Speed" that skips over the pauses to save time. I believe Pocket Casts also has similar features, is available on both iOS and Android, is free, and is now apparently partially-owned by NPR itself!
"The editorial content here is not provided by any of the companies mentioned, and has not been reviewed, approved or otherwise endorsed by any of these entities. Opinions expressed here are the author's alone. This email may contain links through which we are compensated when you click on or are approved for offers."
Weekend Listening: NPR Planet Money Summer School Investing Edition from My Money Blog.
---
Copyright © 2004-2021 MyMoneyBlog.com. All Rights Reserved. Do not re-syndicate without permission.