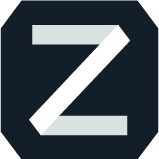 ZYNLO Bank is another new "digital-first" bank, backed by the FDIC insurance of PeoplesBank in Massachusetts. Along with the common features of no monthly fees and Allpoint ATM network access, ZYNLO differentiates itself from the banking app crowd in a few different ways.
0.80% to 1.25% APY. Their main page advertises 0.80% APY on their Money Market account, which is already a competitive rate, but if you enter the promo code BANK (should auto-populate at this promo link) at account opening, they promise a higher promo rate of 1.25% APY on up to $250,000. Looks like promo code NERD gives the same result. Unfortunately, there is no rate guarantee as to how long either rate will last.
100% match on Roundups. When you purchase something with the ZYNLO debit card from their checking account (ex. $4.44), they will round up the transaction to the nearest dollar (ex. $5), deposit that amount (ex. 56 cents) into your savings account, and also match that amount (ex. another 56 cents). Their Savings Account (not the same as Money Market) offers a 100% match on "roundups" during their first 100 days. After that, you must maintain an average daily balance of $3,000 to continue to receive a 100% match. Otherwise, you only get a 25% match. The savings account pays negligible interest.
Let's say you make 20 debit card purchase per month. If your purchase amounts are random over time, you will average a roundup of 50 cents per transaction. At a 100% match, that works out to $10 a month in matches per month (plus $10 of your own money being put aside in savings for you). 40 debit transaction per month = $20 a month at 100% roundup, and so on. If you make a lot of debit card purchases, it might be worth keeping a $3,000 balance to keep that 100% match.
Note that they don't accept applications from a few states:
Who can use ZYNLO?
Any U.S. citizen 18 or older with a valid Taxpayer Identification Number. We can open accounts for people throughout the United States with the exception of CA, CT, MA, & NY.
My take. The money market promo rate may be attractive to those with very high balances as it applies to balances up to $250,000. The roundup matching might be attractive for people that make a lot of purchases on their debit cards. The negative is that there is no rate guarantee period and thus the slightly higher promo rate may not be high to guarantee a solid return over what might be a short period of time, given the other bank options near 3% APY available.
Hat tip to DepositAccounts.
"The editorial content here is not provided by any of the companies mentioned, and has not been reviewed, approved or otherwise endorsed by any of these entities. Opinions expressed here are the author's alone. This email may contain links through which we are compensated when you click on or are approved for offers."
ZYNLO Bank Review: 1.25% APY w/ Promo Code, 100% Match on Roundups from My Money Blog.
---
Copyright © 2004-2021 MyMoneyBlog.com. All Rights Reserved. Do not re-syndicate without permission.